Disney April 2019
April 30, 2019
Thanks for joining us!
Good company in a journey makes the way seem shorter. — Steven Kopf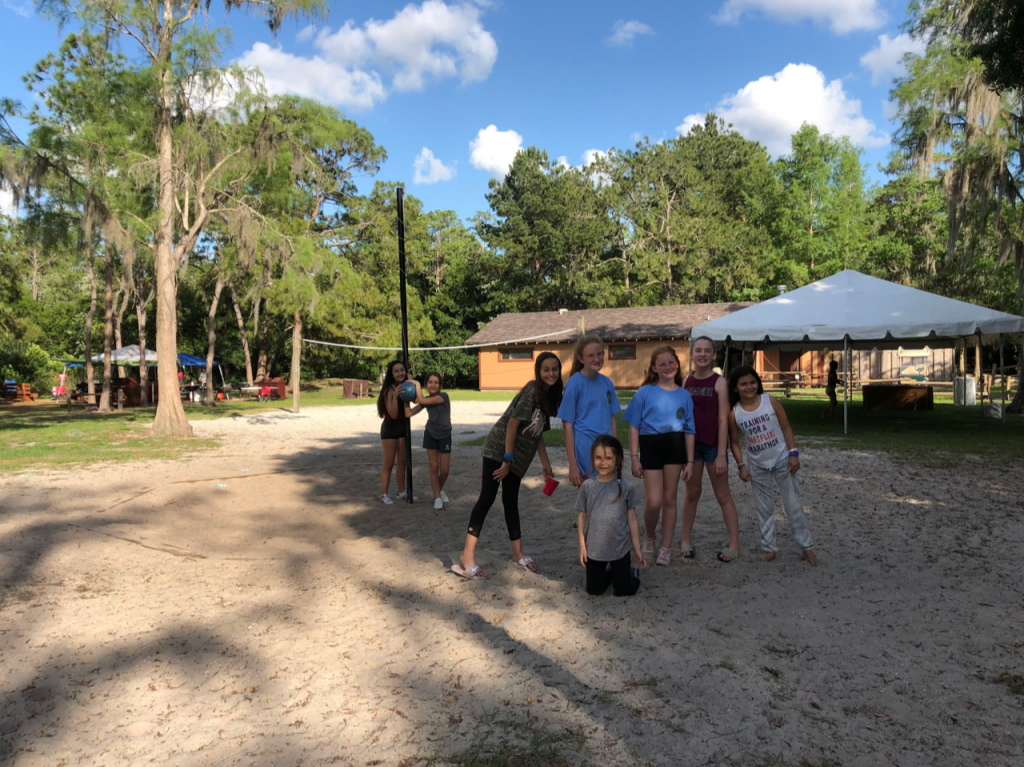 April 25, 2019
Some of us arrive early to setup camp. The Princesses play while the tents are assembled. Soon after, it's time for dinner. The Chiefs start the grill, and get to cooking. Hamburgers, hotdogs, steak, zucchini, and vegetarian options are available. After dinner S'mores are always a good idea. We are on Daddy Daughter time, but we still wash up and brush our teeth, then off to bed in our luxurious tents.
April 26, 2019
The camper start waking around 07:00 am and know our Hopi Chief will have breakfast served at 09:00 am. The Hopi Medicine Man assists the Chief with scrambled eggs, bacon, turkey bacon, tater tots, and an assortment of cereal to satisfy the Tribe.
After breakfast we head to the Meadow Swimmin' Pool for some fun on the slide. Some find the hot tub inviting. Disney pool staff organized games and chalk drawing. The Friday of our Disney Campout is all about your tribe. Some of us went for a bike ride and saw a deer.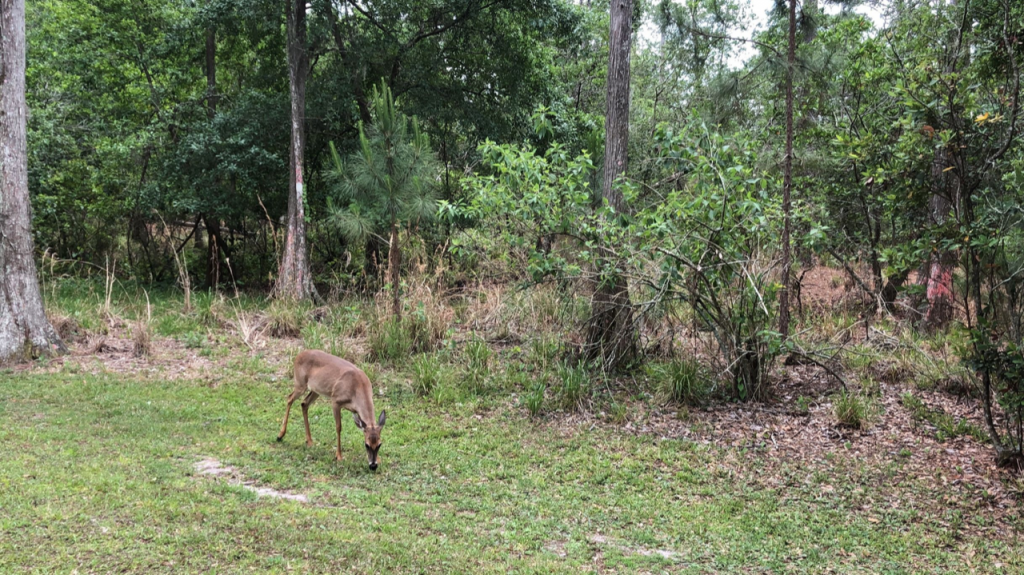 Madison, Morgan, and I went to Disney Springs with David and Carly and ate lunch at the Chicken Guy. Disney Springs has so much to offer from shopping to dining.
It's back to camp and time to help new arrivals setup their tents. We work together as a tribe and as a nation. After all, we are all in this program together.
Some tribes have a cookout for dinner, and some tribes like Hopi go out to GameTime in Ocoee. We would like to send a special thank you to Chief Mike Abecassis for hosting us and planning a great evening of bowling, video games, and dinner.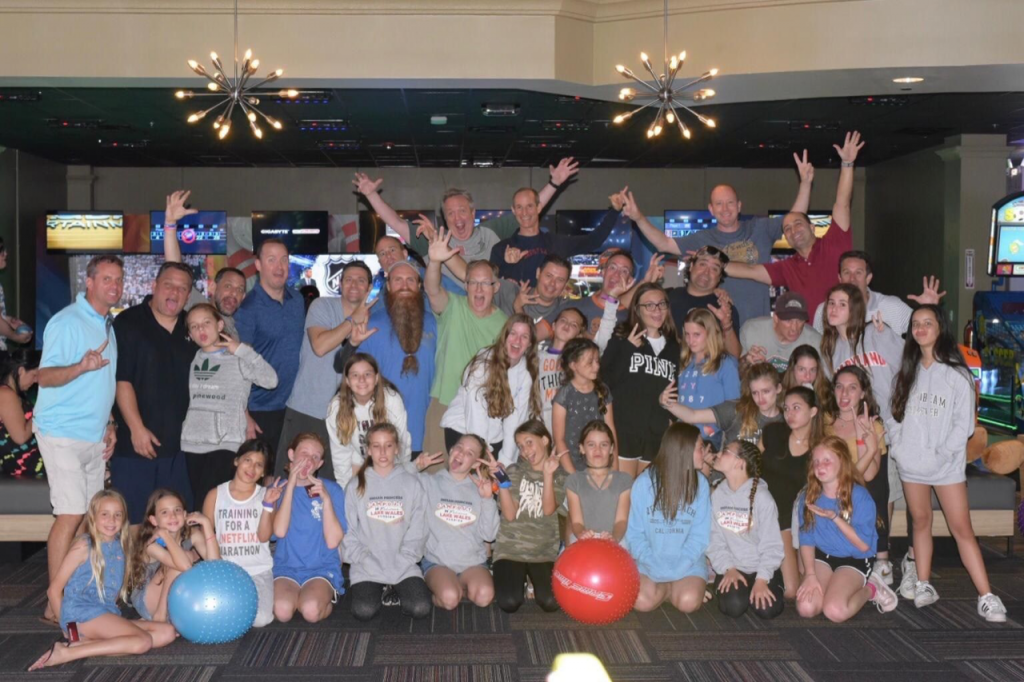 Back to camp and time for bed. Yes Mom we brushed our teeth.
April 27, 2019
Wake up! We are going to Blizzard Beach!
Chiefs prepare breakfast, and Princesses are happy. Eggs, bacon, pancakes, and cereal for everyone. It's organized chaos as park tickets and flip flops are dispersed. Off to Blizzard Beach.
At Blizzard Beach, and sunblock is my best friend. It's time for slides and the wave pool. Maybe a lazy river too.
Time for lunch. There are vegetarian options other than salad which may offset the carnivore meals we've had already.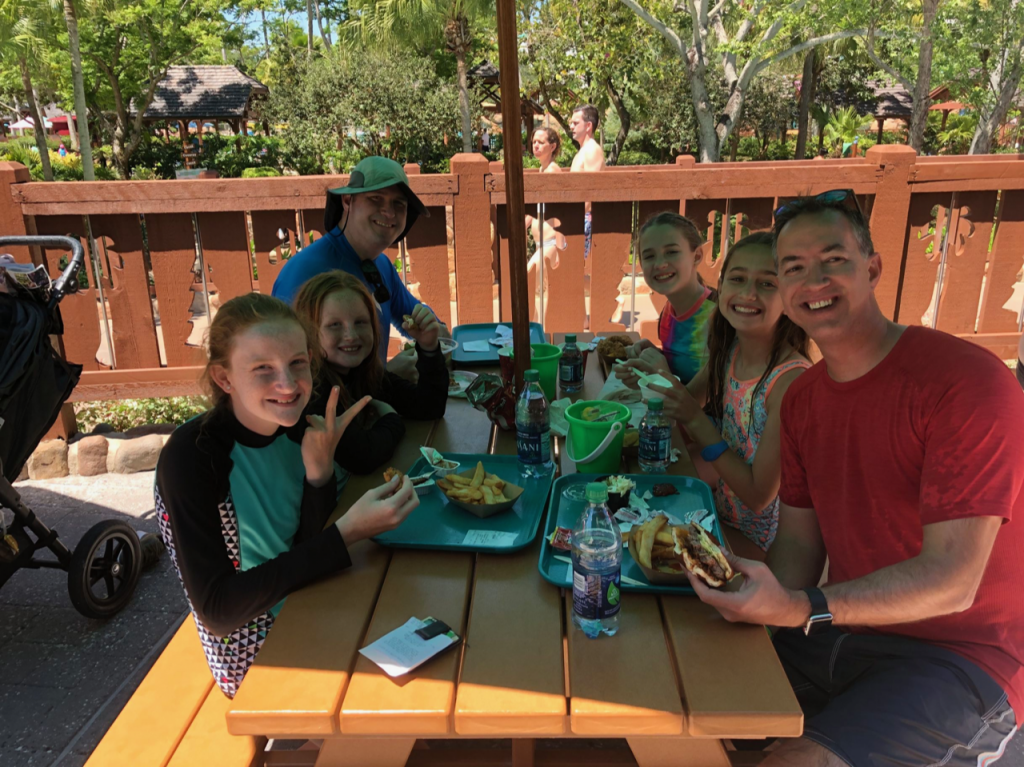 More sunblock, and back at it. Summit Plummit, Slush Gusher, and The Wave Pool rounded out the day.
Back to camp to get ready for the Nation dinner. Special thanks to Mike Abecasis for providing a wide variety of food choices, and plenty of it. I personally enjoyed adding chicken to my Cesar salad. with a I even had a Cherry Coke. My girls went back for seconds of everything.
As the evening continues, everyone knows Hopi is preparing the midnight buffet. This tradition predates my memory. I need to reach out to past Hopi Chiefs to see it I can find out how it all started, but nevertheless the tradition continues.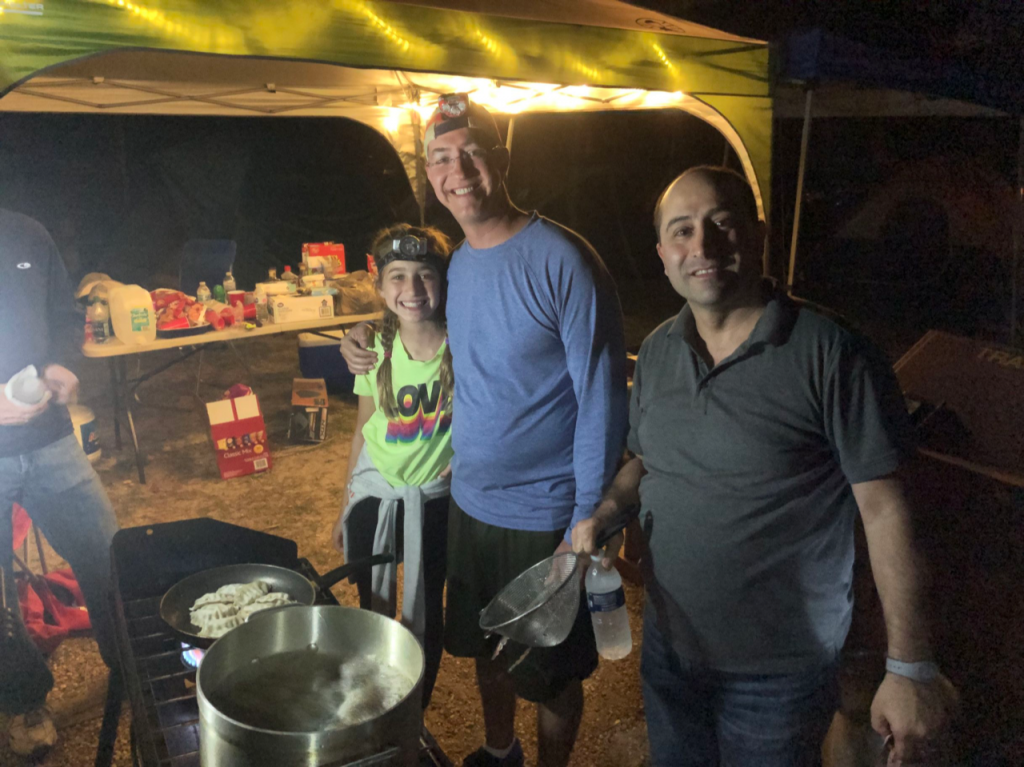 Before we know it, the evening comes to an end everyone settles in for the last night. This is another successful and fun filled Disney Campout.
Thank you to all Tribes and Chiefs for a great weekend.