Tree Tops – First Campout of 2023
January 16, 2023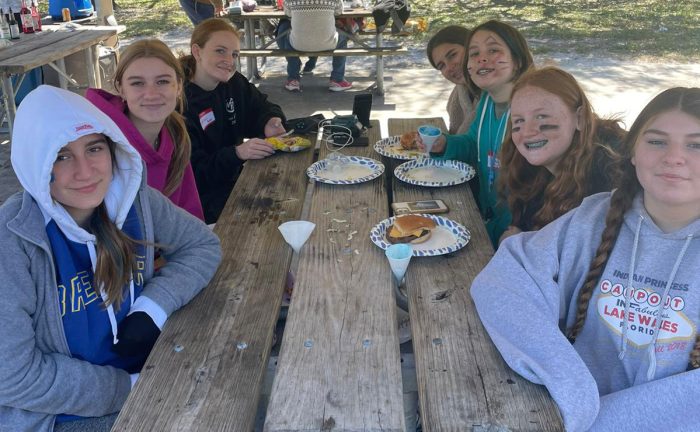 Thank you, Mohave
This year marked the first time our Nation recruiting event was held at Tree Tops Park instead of the traditional location of Markham Park. The change of venue proved to be a blessing in disguise. We had a private island to camp on and our own pavilion area to grill burgers and host games. Bounce houses and face painting? This weekend had everything. Special thanks to the girls of Hopi and Mohave for painting the faces of the younger princesses. The games were many, and daughters signed up to compete in their favorite ones.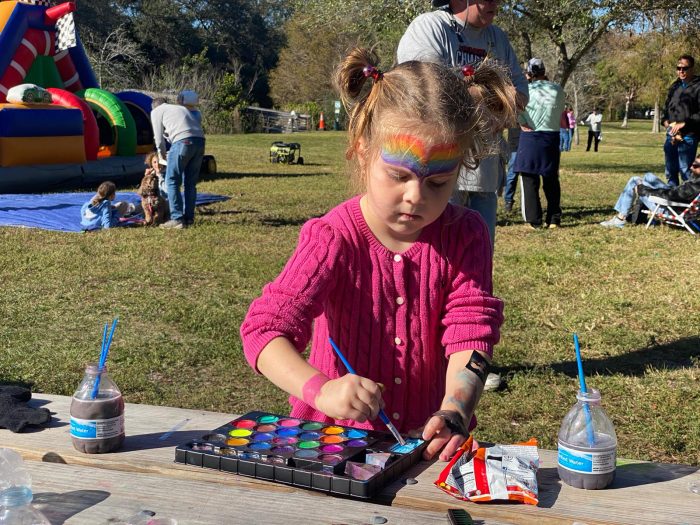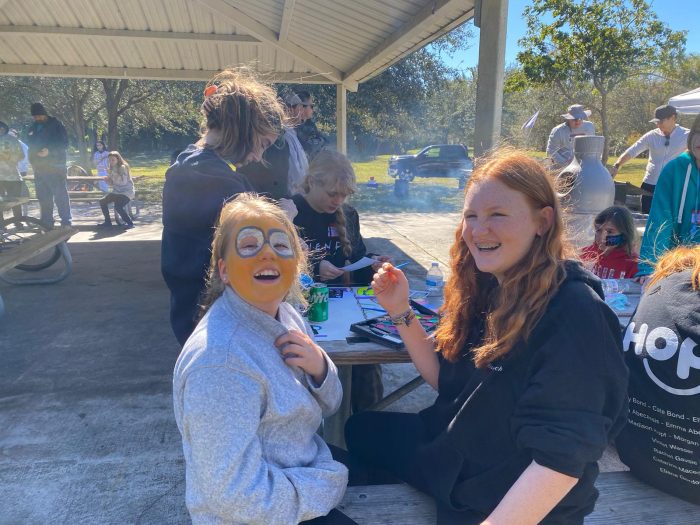 The Ball Toss game proved challenging, Corn Hole was competitive, Dude Perfect's Can Jam was surprisingly fun, and four square volleyball was entertaining. The brackets were set; let the games begin. Round after round were played and skills were tested. Eric Jones and Taylor were Corn Hole Champions. Todd Goldberg and Hannah were Ball Toss Champions. Dub and Quinn were Can Jam Champions. The stage was set for the champions to compete in War Games, for bragging rights.
War Games
Mohave, Navajo, and Seminole tribes were represented. The girls started with and egg on a spoon, and raced down the course to their waiting dads. The puzzle was next, where Eric and Taylor made quick work of that. With a balloon between their heads they marched to the marshmallow stage and quickly conquered that. Taylor then tackled Ladder Toss while the rest of the group was puzzled. Eric and Taylor then used a burlap sack for the three legged race to the finish. With first place claimed, the race for second was just getting started. Navajo and Seminole were neck and neck the rest of the way and it came to a photo finish. Despite Dub's excellent and well times lung, Todd and Navajo won by a hand. Great finish to a Great War Games.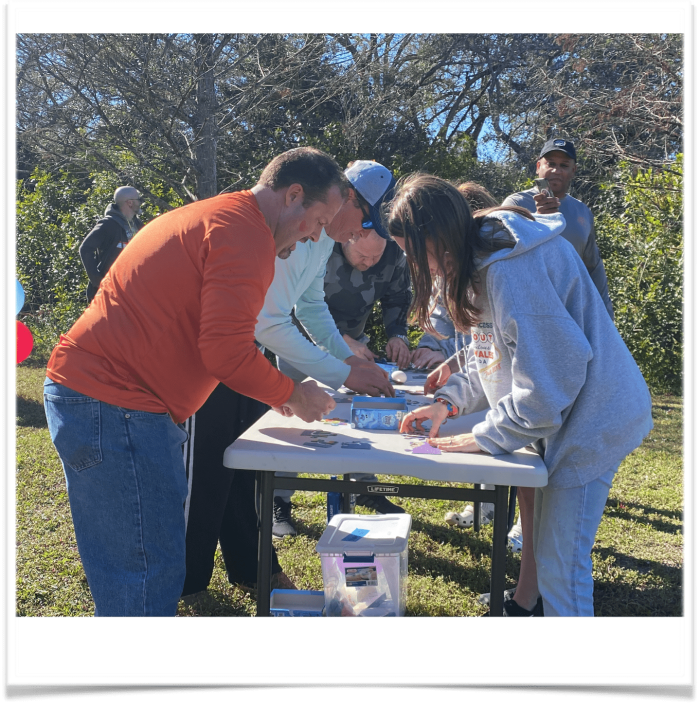 First Campout of '23
Y-Princess kicks off 2023 with a campout at Tree Tops Park. This event is also our first recruiting event. The beginning of a wonderful journey for new members.
War Games
Mohave Tribe organized and ran games for dads and daughters to compete in a tournament style. The games ranged from ball toss to Dude Perfect's Can Jam. The winners competed in a War Games finale.
Dutch Oven
Chief Lots of Hair is a master at Dutch Oven cooking. His recipes are legend. The desserts fabulous, and the cinnamon rolls are perfect. The best part is watching the princesses help make these recipes, and enjoy the end result.
Pork Cook-off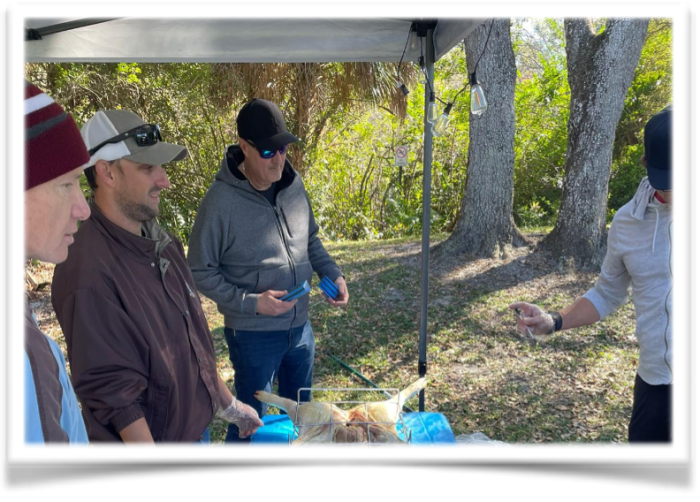 Mohave and Comanche competed in a pork cook-off with the championship trophy on the line.
Rob for Mohave is the reigning champion.
Manny from Comanche is the challenger.
Both tribes worked tirelessly to prepare their entries starting days in advance. Each contestant used secret recipes, but both decided to cook with a Caja China box. Even though they both used a box, the pork had their own flavor. Impartial judges from Sioux, Hopi, and Pawnee chose plate number 1 as the split decision winner. By a vote of 2 to 1, Rob from Mohave retained his trophy. Congratulations!