We. So. Pawnee.
November 14, 2019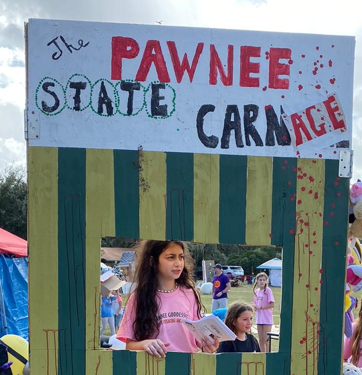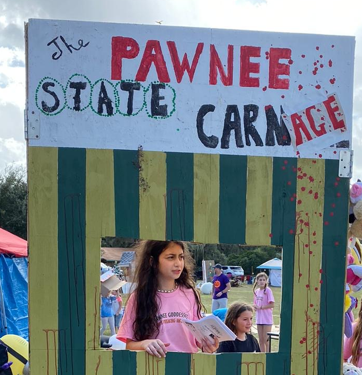 Circle F Dude Ranch
Lake Wales, FL
October 17 – 20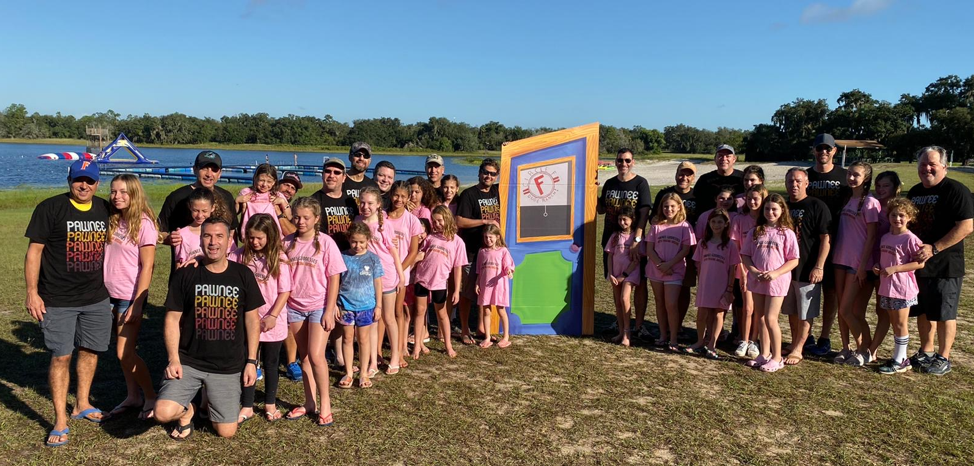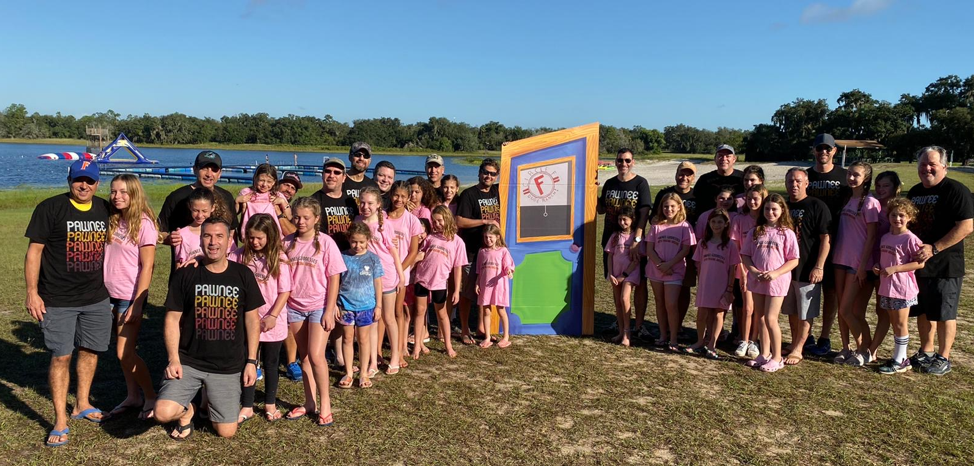 The weekend began like any other. Fathers and Daughters pack their vehicles with camping supplies, cabin decorations, skit costumes, and Halloween candy. The battle cry "We So Pawnee" begins as a whisper. Campers arrive at Circle F Dude Ranch excited for the weekend ahead full of horseback riding, Alpine course, Archery, the Odyssey ropes course, The Blob, canoeing, and so much more. Memories will be made this weekend to last a lifetime. The bond between father and daughter grows stronger.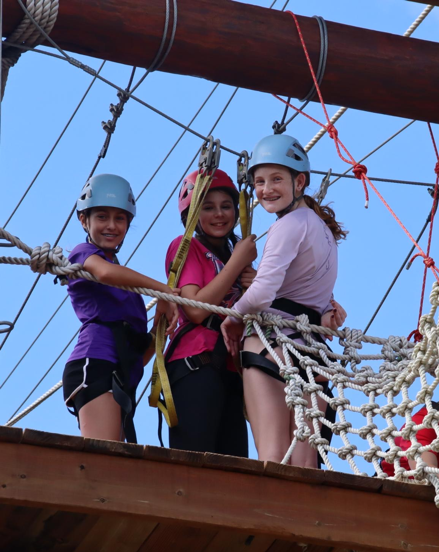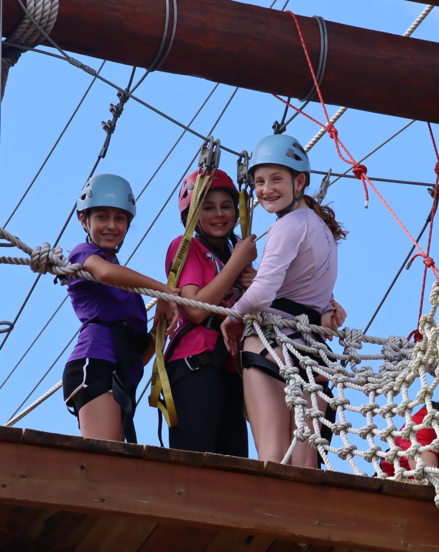 After a scenic drive up US-27, Circle F Dude Ranch comes into view. The seasoned veteran is excited to see the Odyssey ropes course completed, and the first timers realize this will be a great weekend. We assemble tents and canopies to create a tribal common space. The girls claim their bunks in the cabin. The chant of "We so Pawnee" is louder than a whisper now.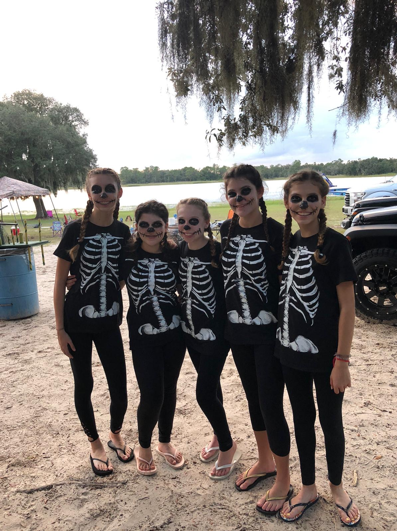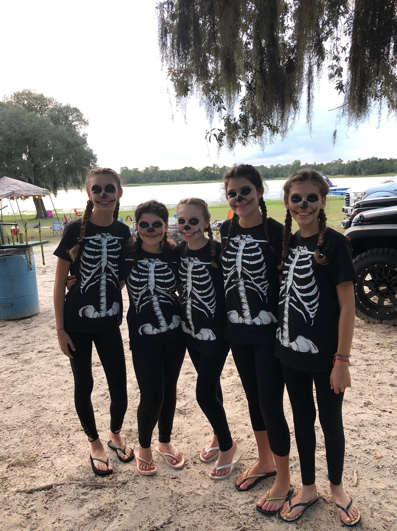 Thursday night is the first night of a terrific weekend.  Each tribe settles into their routine.  Some tribes make dinner, some go out.  Tribal traditions run deep.  "We so Pawnee" gaining steam.
Friday is the first full day of camp and everyone is taking full advantage of the lake. Kayaks and canoes are occupied by dads and daughters. Are they practicing for a canoe race? My girls love the Blob and swim most of the morning. What is that sound in the distance? "We so Pawnee." More Chiefs arrive as the day continues, and the cabin decorations begin to make their appearance. Skit preparations are also underway. We have Archery and the Rock Wall with Zipline. The fun never stops.
The aroma of chili means it's time for the chili cook-off. Mia from Hopi put her heart and soul into her Chili and received second place for her effort. Way to Go Mia.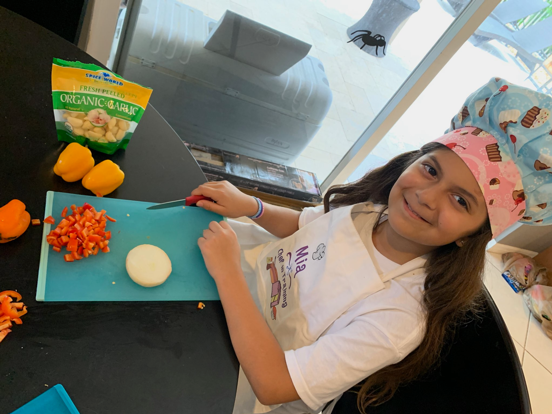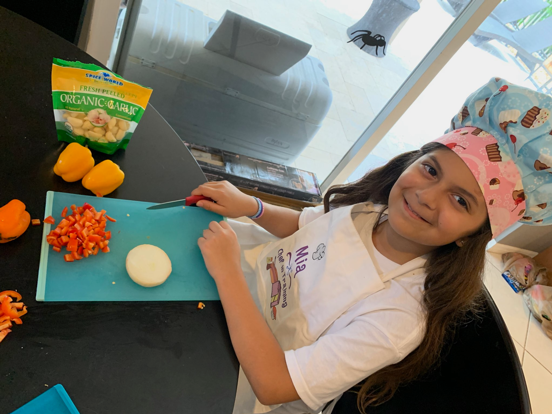 Congratulations Pawnee for claiming First.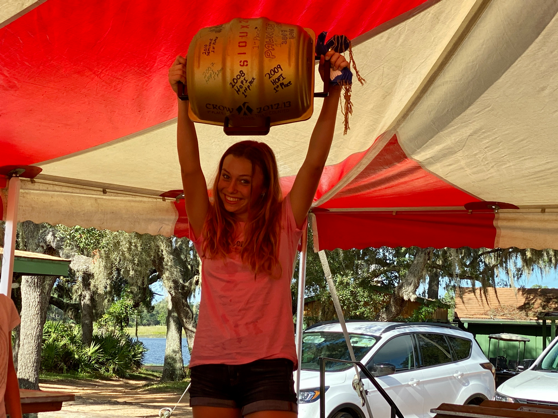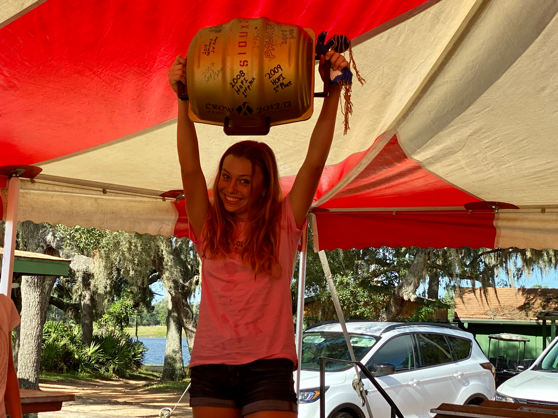 Pawnee
Hopi
Navajo tied with Cherokee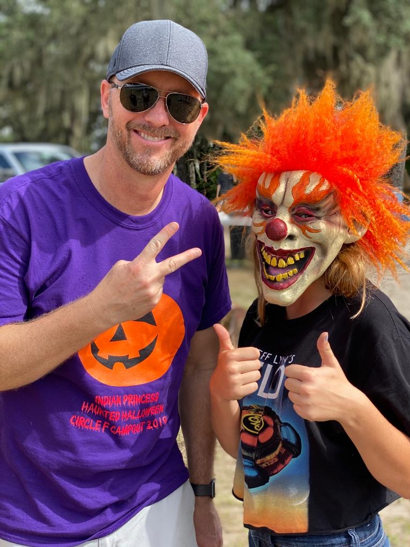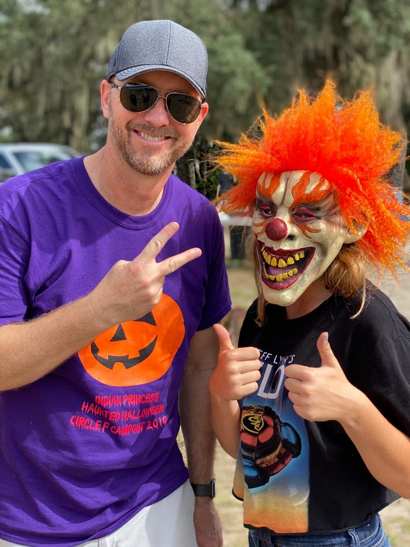 It's Fire Walk time.  The torch is lit as the walk begins at Pawnee and travels through camp gathering Chiefs and Princesses and ends at the Nation bonfire. Nation Chief Sam Rupert welcomes us to the circle where each new Chief and Princess proudly announce their names.  This ceremony also marks the transfer of Chief duty for each tribe to their incoming Chief for 2020. The evening concludes with an ice cream social provided by our Navajo tribe.  Thank you, Navajo.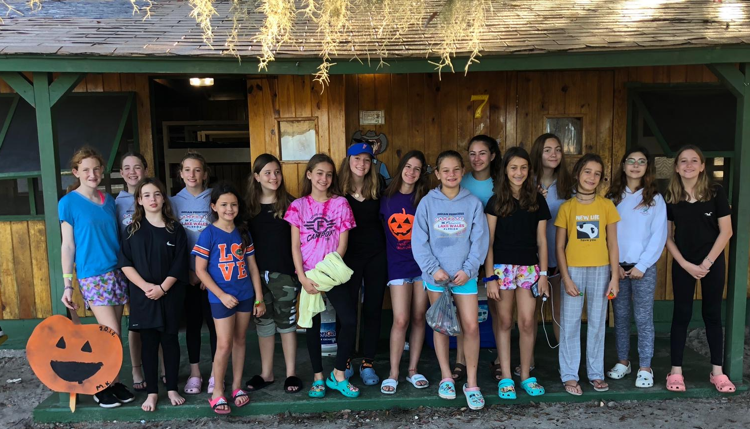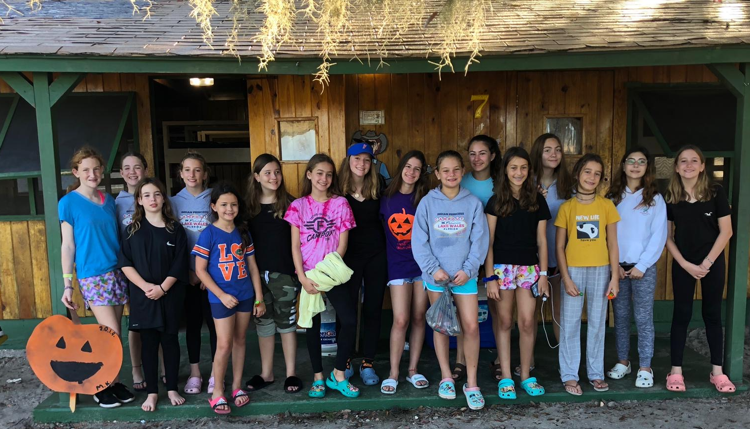 Saturday begins with horseback riding for the Hopi tribe, followed by the Alpine course.  Thankfully the weather did not affect our morning ride.  How was horseback riding Madison? "Good quality time with my Dad and friends."  The Alpine course has a swing section and a challenging climb. There is nothing too difficult for our girls. 
Tabletops are completed and judged.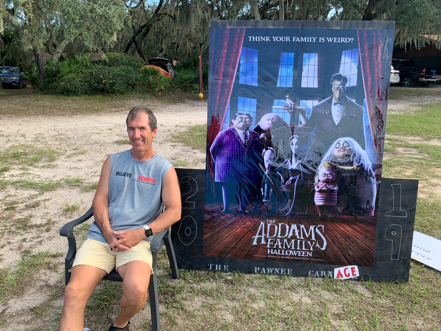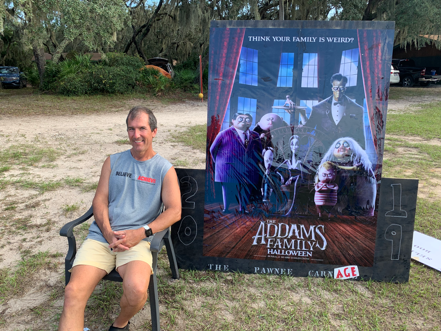 Pawnee
Mojave
Sioux
Cabin Decorations
Pawnee
Navajo
Mojave
Congratulations to the Seminole Tribe for their second year in a row as First place canoe champions.
Seminole
Sioux
Crow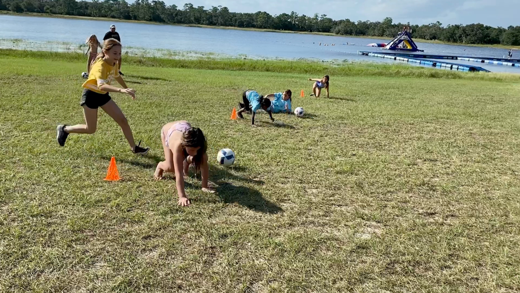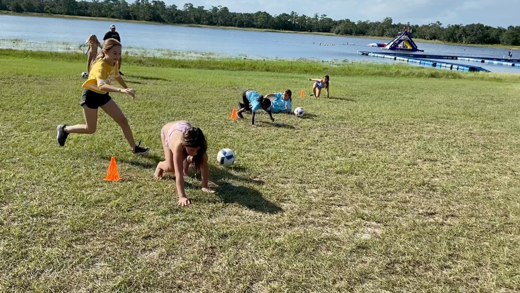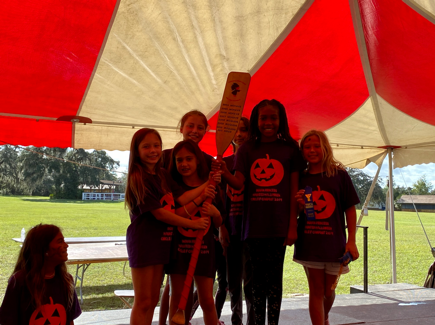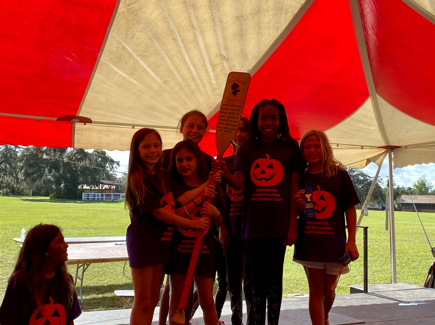 War Games
Hopi finished with the second-best time, but Sioux emerged victorious. The obstacle course proved to be just as challenging as last year. It is always fun do cheer on our daughters.
Sioux
Hope
Pawnee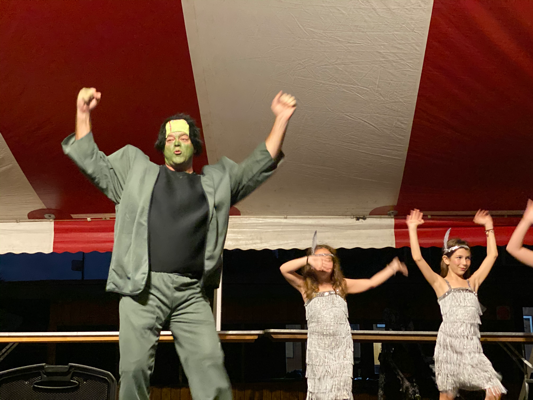 Skits are a highlight of Saturday night. "We so Pawnee" can be heard across camp.  Congratulations to Pawnee for a terrific skit performance.
Pawnee
Mojave
Seminole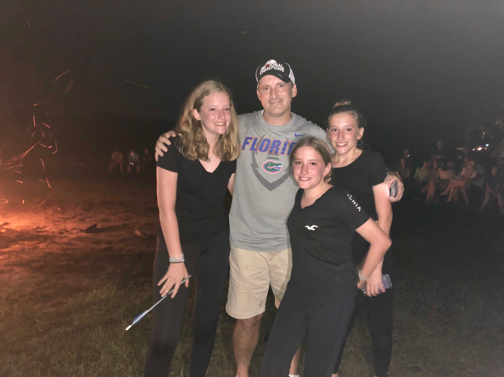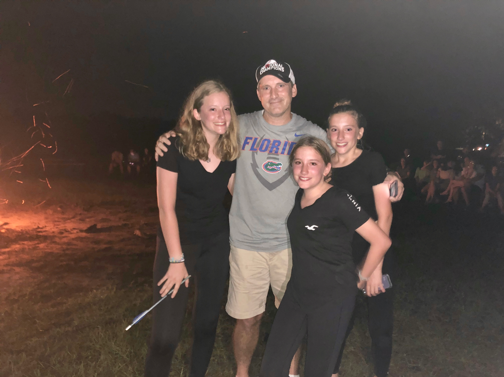 For some, this weekend marks the last Circle F and to commemorate the achievement we have a Breaking Arrow Ceremony. Whether it is your first, last, or somewhere in between time watching a Breaking Arrow Ceremony you cannot help but be moved. The years go by way too fast, but everyone can see how meaningful our organization is. Father daughter "Bond"-ing is a two-way street; our daughters make us better fathers and we prepare them for the road ahead.
Sunday concludes our festivities with the Awards and Coup Stick Ceremony. Yes, We so Pawnee. Congratulations Pawnee Tribe for a well planned and executed Circle F experience.